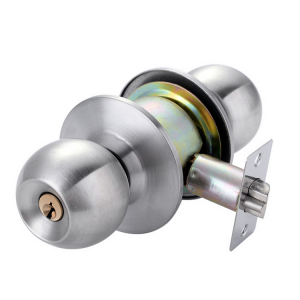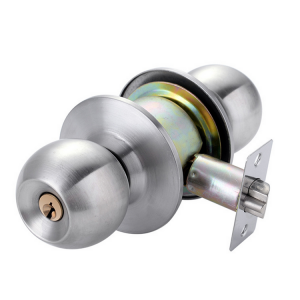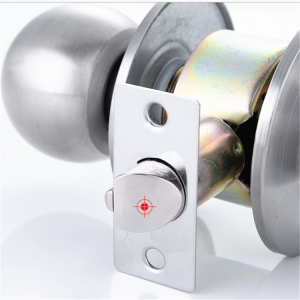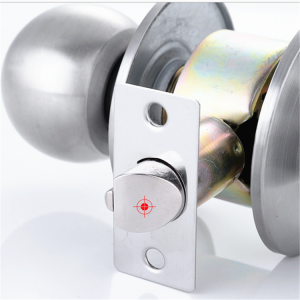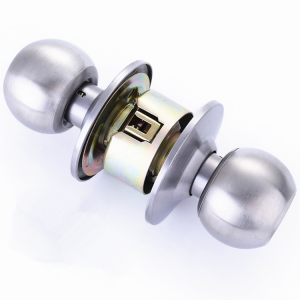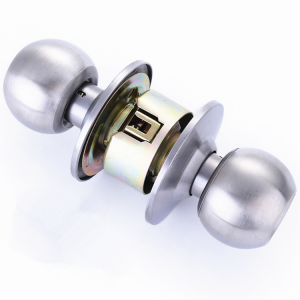 | | |
| --- | --- |
| Type | Door & Window Knob |
| Custom service | Yes,we can custom logo,printing,packaging |
| Application | home office |
| Usage | Door, Hotel, Villa, Apartment, Office Building, Hospital, School |
| Style | Modern Simple |
| MOQ | 50 Sets |
| Design Style | Contemporary |
| Lead time | 7days |
| Weight | 810g |
| Material | Aluminium |
| Features | high quality door handle |
| Finish | PSS |
| Size | 52mm |
| Sample | Avaiable |
| Feature | the lock box or |
How to install the spherical door handle:
1. Spherical door lock: The inner and outer handles (lock handles) are spherical and are used to install door locks on wooden doors, steel doors, aluminum alloy doors and plastic doors. According to the structure of the lock body, the spherical lock is divided into: cylindrical ball lock, three-bar ball lock, fixed lock, and glove lock; the locking device is divided into buttons, knobs and push knobs. According to the structure of the lock head, the spherical lock is divided into a pinball lock and a blade ball lock. Ball locks are divided into two types: Class A (safety type) and Class B (ordinary type) according to their different use requirements, such as performance, safety, practicability and final use effect.
2. According to the installation dimension diagram of the spherical door lock, drill the lock body installation holes, install the spherical lock body into the holes in turn, fix the screws after aligning, install the screw and connecting screw on the outer panel parts, and connect the square rod Insert the square rod hole of the lock body, align the handle square hole of the outer panel part with the square rod hole, install the outer panel part, install the inner panel part, and tighten the screw after aligning; insert the lock body from the inside to the outside of the lock In the body lock hole; insert the screw from the lock body panel hole into the thread that is aligned with the lock body installation hole and tighten. Then install the lock box or lock plate on the door frame;
3. After initial installation, turn the outer handle and inner handle to observe whether the oblique tongue can be retracted and extended smoothly; turn the knob on the rear panel to feel whether the square tongue is retracted smoothly; insert the key and rotate back and forth to feel whether the square tongue is extended and retracted smoothly , After tightening the assembly screws, repeat the above actions and test several times. If the actions are not smooth, loosen the screws, adjust the position and try again until it is suitable.