As a professional door handle manufacturer, we not only customize and produce all kinds of door handle, but also provide you professional customization of other door accessories.
NBE HANDLE has 10 Years Experience to produce door handles!
—Accept Small MOQ.
—Accept any handle material to customized.
—Accept any style of handle as your requirement.
—Accept any handle size.
—Accept any surface treatment.
—Accept any packaging of handles.
—Accept any door accessories to customized.
Our company can customize door accessories including:
1. Hinge
The application of hinges is mainly in doors, windows and furniture, and the hinges used for doors and windows can be divided into aluminum alloy hinges and traditional wooden door 4×3 hinges. The hinges are made of iron, copper, stainless steel and so on.
2. Sliding support (hinge)
Sliding braces exist as a substitute for hinges. When the living floor is relatively high, they are used to fix aluminum-alloy external suspended windows or external casement windows. Sliding braces have stronger wind resistance than hinges.
3. Handle
In simple terms, it is the door and window handle. The handles generally used in our homes are relatively ordinary. In addition, according to the different places of use, they can be divided into fork handles, square shaft handles, and Seven-character holding hands and so on.
4. Bar lock
Bar locks are necessary for doors and windows. They are mainly used on sliding doors and sliding windows. They are simple and convenient products, and the price is relatively cheap, and they can also enhance their aesthetics in the home.
5. Crescent lock
The role of the crescent lock and the bar lock are the same, and they are also installed on sliding doors and windows, but the cost of the crescent lock is lower than that of the bar lock.
6. Pulley
The role of pulleys in daily life is quite large, and they are also used on sliding doors and windows. When choosing, you also need to consider many factors such as aluminum alloy materials, tracks, and notches.
7. Password lock
With the continuous development of technology, code locks have become popular. They used to be used on the doors of hotels and guesthouses before. Now they are entering the field of home furnishings. It is more convenient and safer to use.
8. Door closer
In other words, the automatic door closer can be used in many places in daily life. Before most door closers were used on fire doors, now they are also installed in interior doors.
9. Floor spring
In the interior decoration, the glass door will be used to increase the visual effect of the room and make the field of vision wider. The floor springs used in conjunction with the glass door have also become popular since then.
10. Door stopper
Basically every family will be equipped with a door stopper, which is installed on the indoor wall. When the door is opened, it can be firmly sucked, so as to prevent the wind from closing the door.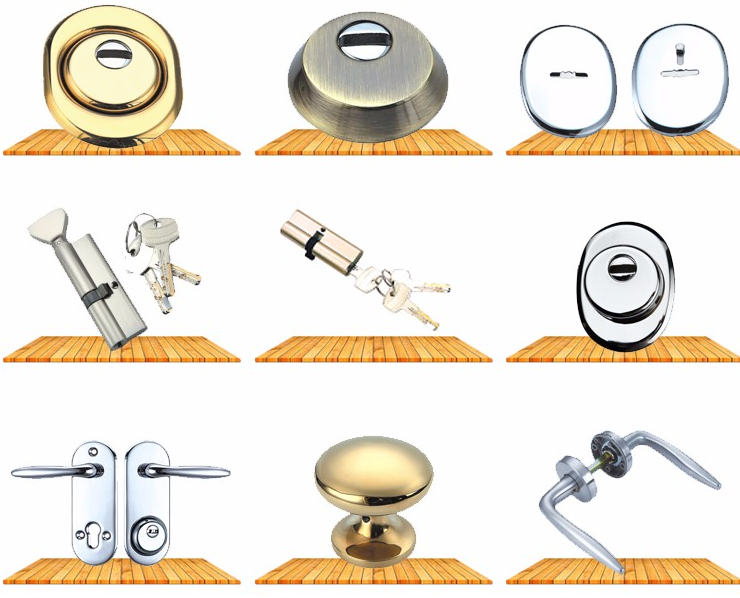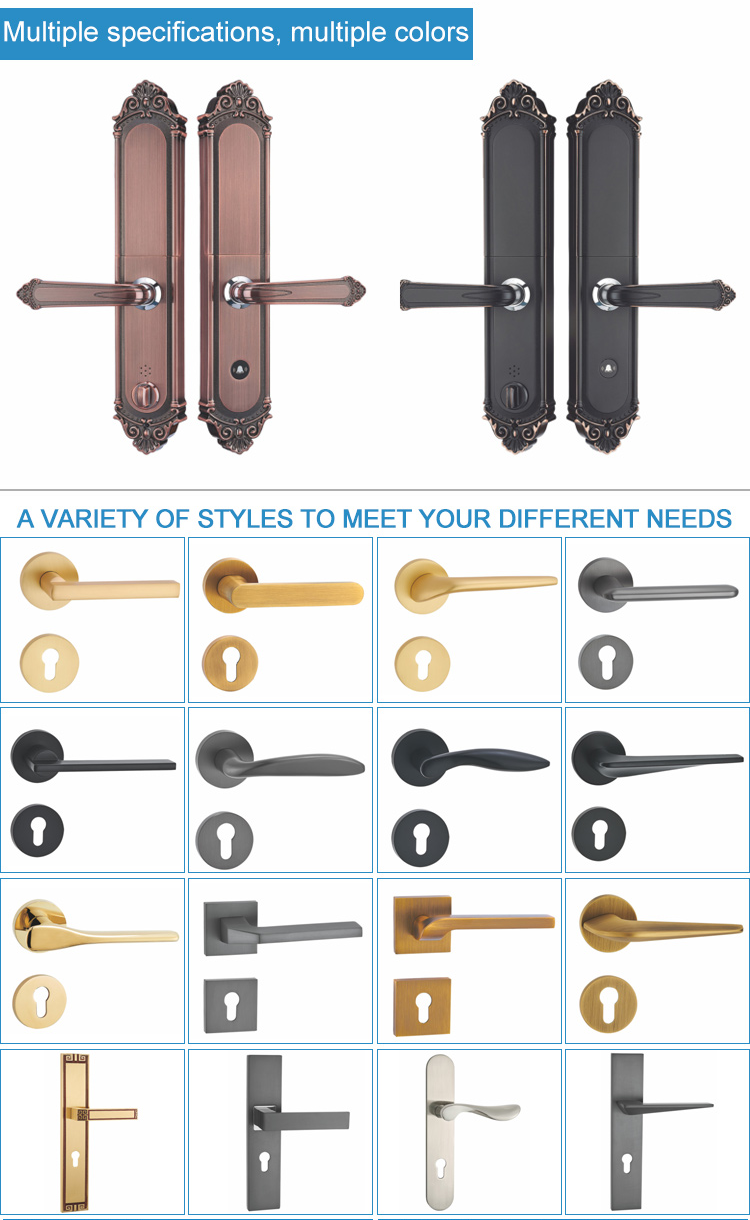 As a professional door handle manufacturer, we can provide you with OEM&ODM service. All kinds of handles and door accessories can make for you!